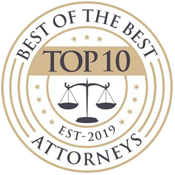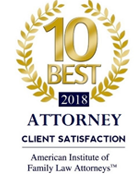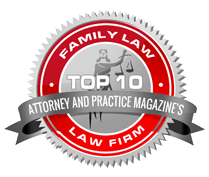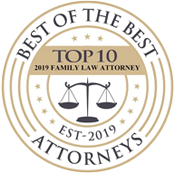 Serving Oregon Residents in Family Law and Estate Planning Matters
Located in downtown Salem, Oregon, The Law Office of David Johnson is committed to providing exemplary legal service. Our firm is dedicated to understanding your individual needs as well as guiding you through the necessary steps regarding your legal issue. Whether you need a Salem divorce lawyer or a will or trust, we can assist you. We can help you navigate through a divorce, custody issue, parenting plan, spousal support, will, trust, or probate. Choose the Law Office of David Johnson when it is a matter of importance.
We focus our practice on the below areas:
Going through a divorce is an emotionally taxing experience, and many individuals find the process overwhelming and complicated. Rest assured, David Johnson, will expertly advise you. He will negotiate a divorce settlement detailed to your needs, consult with you before making any decisions, and keep you informed throughout the whole process.
Many people wonder, "How long will my divorce take?" Generally, a divorce can be completed in a year. However, the real determination of how long a divorce will take depends on how quickly the couple can come to an agreement.
An uncontested divorce can be completed much quicker than a contested divorce. An uncontested divorce just means that you and your spouse agree on how to divide property, debts, custody, and spousal support. A contested divorce is a lot more complicated. The court will rule on issues you and your spouse cannot resolve. So, naturally contested divorces take longer and are going to cost more money. Fortunately, a mediator appointed by the court will be able to assist in finding common ground.
Here in Salem, many people wonder how PERS accounts get divided in divorce. There are two general principles regarding dividing PERS. First, there is a presumption that any PERS that accrued during marriage will be evenly divided between the parties. Second, if the pension is divided, you want to do that in the most tax efficient manner. This process is complicated and should not be attempted without an attorney. The consequences of dividing the PERS improperly can be very costly.
After consulting with our law firm, and deciding to proceed with your divorce, take comfort that David Johnson, your Salem divorce attorney, will guide you through the entire matter. David will file a petition with the Circuit Court Clerk's office. If temporary orders are needed, he will file those on your behalf. Your soon to be ex-spouse will be "served" divorce papers, and then two of you, with the help of a mediator and your attorney, will negotiate a settlement. Then finally, you will receive the signed judgement from the court.
Family Law is a broad term to include divorce, child custody, child support, parenting plan, and spousal support. The Law office of David Johnson specializes in all of these. We understand that your child(ren) are of upmost importance.
If child(ren) are involved in a divorce, a custody decision needs be made. Having custody means that you have the right and responsibility to make decisions regarding the raising of your child(ren), including, education, medical care, and religious training. Parents may agree to joint custody, meaning they both have an equal say, regardless of how parenting time is split. If one parent deems the other parent to be unfit, a petition can be filed for sole custody.
There is a difference between custody and parenting time. Just because one parent has custody does not necessarily mean they get more time with the child. A parenting plan will address who has the child(ren) and for how long, which parent gets the child(ren) on specific holidays and breaks, and also the logistics of exchanging the child(ren). A mediator appointed by the court will be assigned to help.
Salem divorce attorney, David Johnson, is sensitive to the emotional nature of family law. He works hard every day to help you to help you achieve the outcome you desire.
The Law Office of David Johnson understands that making sure your family is taken care of after you pass from this life is a matter of importance. David Johnson is not just a divorce attorney here in Salem, he also takes care of family estate planning. First and foremost, making sure the wishes of his clients really happen. When putting your estate plan in place it is important to use the most tax efficient strategy to transfer assets to the next generation. David can advise on this matter as well answer all the other questions you have. The three areas of estate planning that we focus on are wills, trusts, and probate.
A will is a legal document that tells the court how to distribute your assets to your beneficiaries after you pass. If you own a home or have a child(ren), you should have a will. A will should list your possessions and who will receive those possessions. If you have child(ren), you will want to name a guardian of your child(ren). Wills should be updated regularly, especially if a huge change in life occurs.
In addition to a will, some individuals want their property in a trust. A trust is designed for you to put conditions on how and when your assets are distributed. Having a trust may also keep your estate from going through probate.
Probate is the process of proving a "last will and testament". The length of probate depends on how large your estate is, but typically can take anywhere from nine to eighteen months. You will need to appoint a representative, or the court will appoint one, and that representative will use the estate to pay any debt, like a credit card and expenses, like a funeral. After all the assets are distributed and taxes paid, probate can close.
Salem divorce attorney, David Johnson, also specializes in family law and estate planning. David carved out this niche because he wanted to help families through some of their toughest problems. So, when it is a matter of importance, contact the Law Office of David Johnson.
Client Reviews
Contact Us
1

Years of Experience

2

No Obligation

3

Contact Our Office
Fill out the contact form or call us at
503-575-1332
to schedule your consultation.