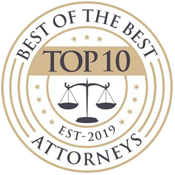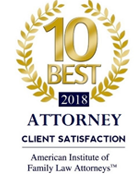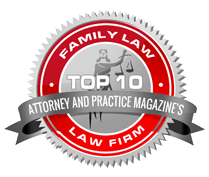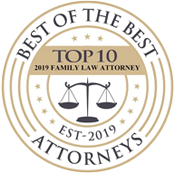 How Long Does an Uncontested Divorce Take?
When a partner no longer wishes to be married and would like a divorce they must file paperwork with the court to initiate a divorce. The person will file for divorce and serve their partner with papers. Then the other partner has the ability to agree with the terms of the divorce (uncontested) or disagree with the terms (contested).
An uncontested divorce is always going to be much quicker than a contested divorce because the court's less involved. An uncontested divorce can be over quickly.
Contested
A contested divorce is always going to be more complex and time-consuming than an uncontested divorce and thus is a lot more expensive for both parties. When you have a contested divorce you are telling the court that you don't agree with the terms that your partner laid out in their original divorce papers.
There are many reasons why a partner doesn't agree with the terms and is part of a contested divorce. Many times, divorces will be contested if children are involved. Some of the reasons include;
Custody and Parenting time: The most hotly contested issues in divorces are usually custody and parenting time. Custody is the right to make decisions about the children's non-emergency medical treatment, schooling and religious training. Parenting time outlines which parent the children will be with and when.
Unfair original terms: A contested divorce will take place if the original terms of the divorce were unfairly disproportionate.
Substantial estate: If the couple has many large properties, they will most likely require the courts to get involved.
A significant amount of money: If the couple has accrued a significant amount of money through their marriage they will need to hire attorneys and get the court involved to ensure that everything is handled properly.
High-value assets: There are some cases where the couple has significant assets and requires a third party to become involved in order to settle and agree to the divorce terms.
Protection from an abusive spouse: Although not as common as the other reasons, in some situations a contested divorce is required to ensure that one individual is protected from their spouse. A court will be necessary to ensure that the person gets the proper court-ordered protection to feel secure.
Uncontested
An uncontested divorce is a good option in many circumstances because of the cost-effectiveness and it is finalized much quicker than a contested divorce. An uncontested divorce means that you and your spouse have no arguments with the divorce. It means that you both agree on:
How to divide debts
How to divide property
Who will have custody of the children
Details of child support & spousal support
It comes as no surprise that uncontested divorces are ideal for partners, but it is hard to come by (especially if children are involved).
Time to Complete Uncontested Divorce
Although there is no minimum waiting period how long a divorce need to "sit" until finalize, that doesn't mean it can be done in a day. An uncontested divorce still requires the approval and signature of a judge. In addition, if children are still in the home, both parties must complete a parenting class prior to the divorce being finalized.
Generally uncontested divorces can be completed in a month.
Contact The Law Office of David Johnson
If you are in Salem, Oregon and need help with your contested or uncontested divorce, contact David Johnson. David is a Salem divorce attorney who can help you in your case.
Client Reviews
Contact Us
1

Years of Experience

2

No Obligation

3

Contact Our Office
Fill out the contact form or call us at
503-575-1332
to schedule your consultation.