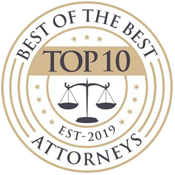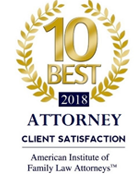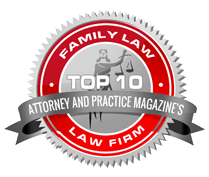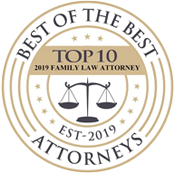 What Is a Prenuptial Agreement?
A prenuptial agreement, also referred to as a premarital agreement, is a document that is signed by both spouses before getting married. A prenuptial agreement (prenup) explains what will happen to property, assets, and debts in the case of a divorce.
Most couples don't get prenuptial agreements because they don't find the need in considering what may happen in the event of a divorce. Many couples come into a marriage hopelessly in love and with very little to their name – so a prenup isn't even part of the conversation.
The Prenup Conversation
Even couples who have assets to their names may find it difficult to get a prenup because they don't know how to bring up the sensitive matter to their spouse, or they don't think that a divorce would ever happen to them.
The conversation may be very difficult to bring up to your future spouse because essentially you are saying, "in case this doesn't work out…" and your fiance may be a little upset by the fact that you are already going into marriage anticipating its doom. But if you have any assets then the conversation needs to be had.
Who Needs a Prenup?
Although most hear about prenups when one or both spouses come into the marriage with a lot of money, that isn't the only reason that one might require to get a prenup.
Some reasons include:
Children from prior marriage: A person may want to get a prenup if they have children from a previous marriage that they want to make sure get certain assets in the case of a death. This will ensure that the new spouse doesn't get to withhold property from children.
Clarify Finances: Although not as common, couples may just want to clarify what will be separated in the case of a divorce. A prenup is often used for those who are rich, but can certainly be used for couples who don't have a lot to their name before marriage.
Debt Protection: Some spouses come into marriage with debt. A prenup will ensure that one spouse will not get stuck with the debt from their spouse in the case of divorce.
Avoid Asset Arguments: If you are coming into the marriage with assets you may want to get a prenup to ensure that your spouse doesn't get your assets in the case of a divorce. Assets can include a business, or property.
There are many places online that can create a prenup for you. You can simply go online, fill out the information, and get it signed by a notary. It may seem like a good option, but in the event you need to use your prenup – you will regret that simple online prenuptial agreement.
Getting an Attorney
A trained divorce attorney can work with you and your future spouse about what items should be included in your prenuptial agreement so there are no surprises if you ever get a divorce.
If you are looking for a divorce attorney in Salem, Oregon you need to call David Johnson at The Law Office of David Johnson to speak about your prenuptial agreement.
Client Reviews
Contact Us
1

Years of Experience

2

No Obligation

3

Contact Our Office
Fill out the contact form or call us at
503-575-1332
to schedule your consultation.