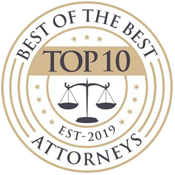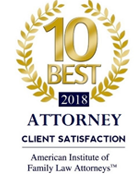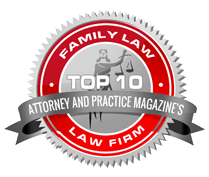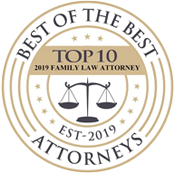 Trusts
The Law Office of David Johnson located in Salem, Oregon can help with your family law and estate planning needs; including wills, trusts, and divorce. David Johnson is a Salem trust attorney and would love to help you.
What is a Trust?
In Oregon, a trust is a popular tool because they can avoid the probate process. A living trust is a written agreement that appoints a trustee to manage the property owned by the trust.
Most trusts are revocable because they can be adjusted as circumstances change. They are called "living" trusts because they are created during your lifetime and can be changed and modified at any time while you are still living.
The person who created the revocable living trust is referred to as the grantor. Funding a trust is the process where the grantor will change the ownership of all of their assets to be owned by the trust.
The grantor will then continue to handle all of their assets such as property and their possessions the same way they handled them before creating the trust.
While the person is alive they will be considered not only the grantor but the trustee of the trust. They may name an alternate trustee in the event that they become unable to handle their assets. Generally, the trust becomes irrevocable when the grantor has passed away, therefore, unchangeable.
What is a Trustee?
A trustee is the person who manages assets within a trust. Normally, the owner of the trust is the trustee until they have passed away or until they are unable to manage their assets. For example, if they become extremely ill. Once they are unable to manage their trust then they will no longer be considered the trustee.
What is a Trust Administration and Who is the Trust Administrator?
A trust administration is how the deceased trust property will be managed according to the trust document's terms. The individual who is creating the trust can choose a family member or friend whom they believe has the qualifications necessary to be the trust administrator. The trust administrator can also be a company or an organization such as a bank or a trust company.
What is the Difference Between a Will and a Trust?
A trust may help you avoid probate, reduce the possibility of having a dispute over your estate in court, can avoid a conservatorship and it can keep your document private even after death.
A will, on the other hand, becomes public upon your death. A will can also name guardians for children, name managers for children's property, name an executor and can instruct how debts or taxes should be paid.
Do I Still Need a Will if I Have a Trust?
Even if you have a trust you still need to have a will. There are a few important reasons why you would need a will in addition to a trust.
A trust never includes everything that you own. A trust is only what you have transferred to the trust and hardly anybody transfers all of their property to the trust. You will also need a will if you have children. A trust will not state guardianship over your children if something were to happen.
What are the Benefits of Creating a Trust?
There are many benefits to creating a trust. A trust allows you to put conditions on when and how you would like your assets to be distributed after you have passed away.
It can also reduce the amount of taxes on your estate and gifts. It can distribute the assets to all of the beneficiaries or heirs efficiently without the complexity of probate court by reducing the cost, delay and publicity. An irrevocable trust can protect your assets more efficiently from creditors and lawsuits.
A trust will appoint an individual called a trustee who will manage your trust to handle your assets if you ever become unable to do so.
What are the Drawbacks of Having a Trust?
Although there are many benefits of creating a trust there are a few drawbacks that must be considered. One of the biggest drawbacks is that a trust requires the help of a qualified and licenced estate planning attorney and it can be more expensive than a will.
There can also be negative tax consequences when using a trust to pass property to your heirs.
Call Us Today
David Johnson at The Law Office of David Johnson can help answer any questions that you might have about creating a trust. Call David Johnson, Salem Trust Attorney, if you would like to create a trust.
Client Reviews
Contact Us
1

Years of Experience

2

No Obligation

3

Contact Our Office
Fill out the contact form or call us at
503-575-1332
to schedule your consultation.