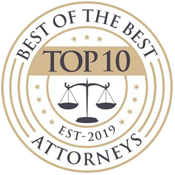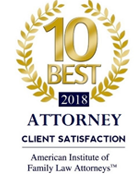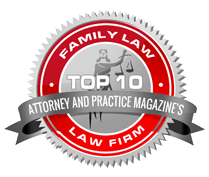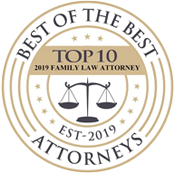 Wills
The Law Office of David Johnson located in Salem, Oregon can help you with all of your family law and estate planning needs. David Johnson helps his clients plan what they will do with their assets if the client has passed away, or is no longer able to handle things.
David Johnson is a will attorney and would love to answer any questions that you might have about creating a will.
What is a Will?
A will is a legal document that can distribute your assets to beneficiaries after you have died. A will can also name an individual who will be the guardian for your children if both parents have passed away.
A will is very important to create to ensure that your wishes are communicated and that your assets are distributed exactly how you would like. If you do not have a will then your assets might not be handled as you would have wanted.
What Should be Included in a Will?
A will should include who you would like as the executor. The executor is the individual who carries out all of the wishes that you made in your will. The will states exactly who you would like to be the beneficiaries.
The beneficiaries are those people who will inherit all of the assets that you are leaving behind. It will also include how and when each beneficiary will receive the assets. Finally, a will is very important to have if you have children because it states the guardian of your children if you pass on while they are minors.
Should Everybody Have a Will?
Everybody should have at least a simple will with all of the basic information included. Every parent should have a will stating who will take care of their children if they pass on. Although your preference for a caretaker is not binding, the court will take your preferences into consideration.
You most likely have some sort of assets and it is important to properly name the beneficiaries so that the courts don't have the right to determine who gets what. It is ideal if you at least establish who will receive your estate after you have passed away, so that the court doesn't determine that for you.
How Often Does a Will Need to be Updated?
Estate planning attorneys suggest that you update your will every three to five years, or whenever there is a big life change. Some of the big life changes include marriage, divorce, death of a close friend or family member, or the birth of a child.
It is also important to update your will when you acquire more assets such as land, a new vehicle, or if you have opened your own business. A qualified estate planning attorney can help you make the necessary changes to your will.
If I die Without a Will, What Will Happen?
In Oregon, if you pass away without having a will it is referred to as intestate and your net estate will be passed by Intestate Succession. The primary beneficiary of your estate will be your spouse.
Any of the assets that do not go to your spouse will be given to your children or your grandchildren. If you do not have any children, or a spouse, then your possessions will go to your parents. If your parents are no longer living, then the remaining assets will be distributed to your siblings.
If your siblings are all deceased then the assets will be distributed to the sibling's children. Any part of your estate that is not distributed will be handed over to the State of Oregon. This is why it is so important to create a will. If you want to be in control of what happens to your assets then you must speak to an estate planning attorney to help you organize your estate in a will.
Does a Will Avoid the Probate Process?
No, even if you have a will you will most likely still have to go through probate. The best way to avoid the probate process is to create a revocable living trust in addition to your will.
Do I Still Need a Will if I Have a Trust?
Even if you have a trust you still need to have a will. There are a few important reasons why you would need a will in addition to a trust. A trust never includes everything that you own.
A trust is only what you have transferred to the trust and hardly anybody transfers all of their property to the trust. You will also need a will if you have children. A trust will not state guardianship over your children if something were to happen.
What is the Difference Between a Will and a Trust?
A trust may help you avoid probate, reduce the possibility of having a dispute over your estate in court, can avoid a conservatorship and it can keep your document private even after death.
A will, on the other hand, becomes public upon your death. A will can also name guardians for children, name managers for children's property, name an executor and can instruct how debts or taxes should be paid.
Call Us Today
The Law Office of David Johnson located in Salem, Oregon is a will planning attorney. He can help you plan your will, and answer any questions that you might have.
Client Reviews
Contact Us
1

Years of Experience

2

No Obligation

3

Contact Our Office
Fill out the contact form or call us at
503-575-1332
to schedule your consultation.